Our Equipment
---
"The pencil and computer are, if left to their own devices, equally dumb and only as good as the person driving them."
~ Norman Foster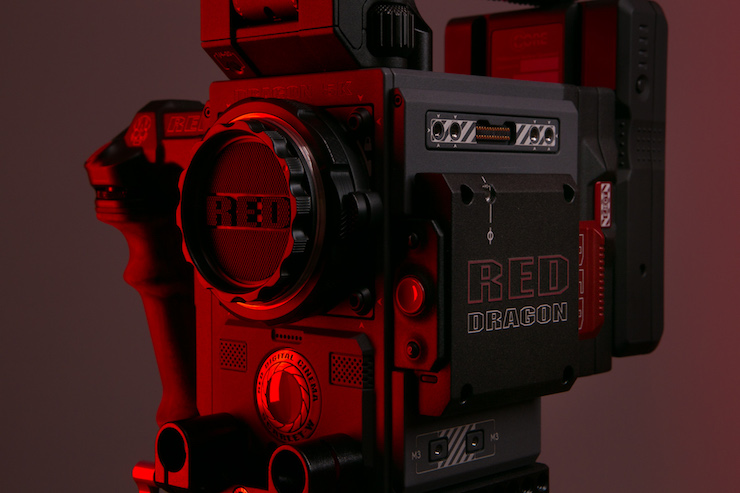 RED Dragon-X 6K
With 6K resolution the DRAGON-X combines RED's intuitive camera design with a RED DRAGON  ®sensor to provide a solution that blends flexibility  with high-end performance.  DRAGON-X harnesses the massive dynamic range of the RED DRAGON sensor to produce cinema-quality images rich with natural color.  DRAGON-X gives you the ability to capture your vision exactly as you see it:
75 fps at 6K Full Format, 100 fps at 6K 2.4:1, 120 fps at 4K Full Format, 240 fps at 2K Full Format.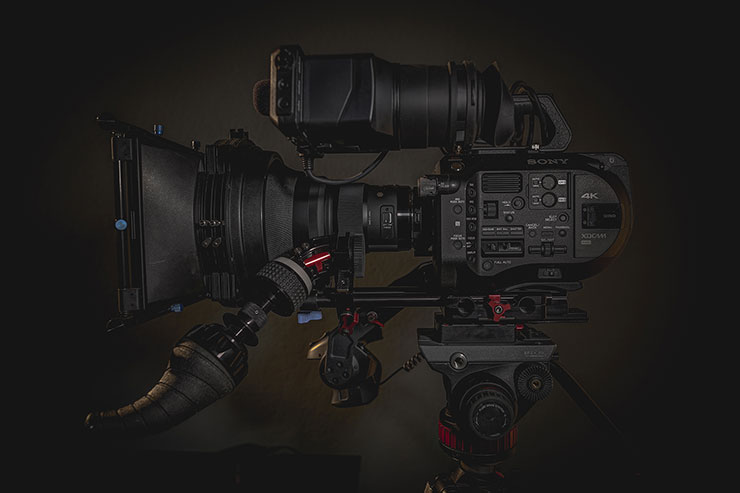 Sony FS7 (2x)
This groundbreaking 4K camera system has changed the game.  Super slow motion in full HD up to 180fps. Interchangeable lenses. Built in ND filters. It features a Super 35mm size sensor that allows you to capture images with cinematic depth of field.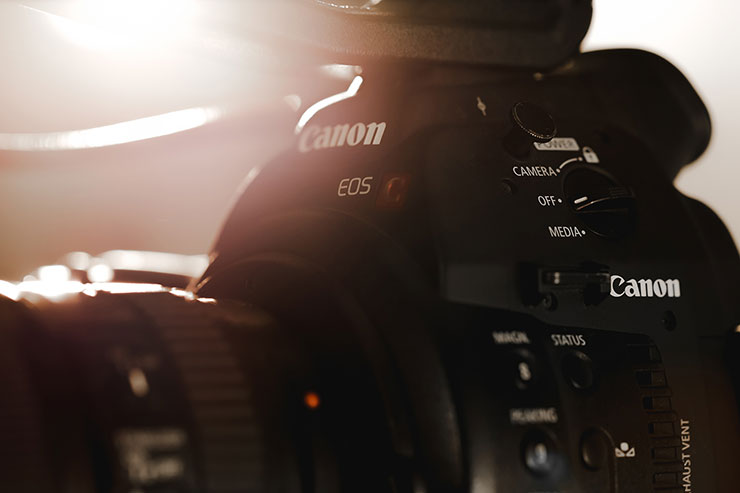 Canon C100 (2x)
The C100 has been optimized for run-and-gun and one-man-band style shooting, a specialty of event videographers, documentarians and independent filmmakers. Some features include built in ND filters, super 35mm sensor, autofocus, and interchangeable lenses.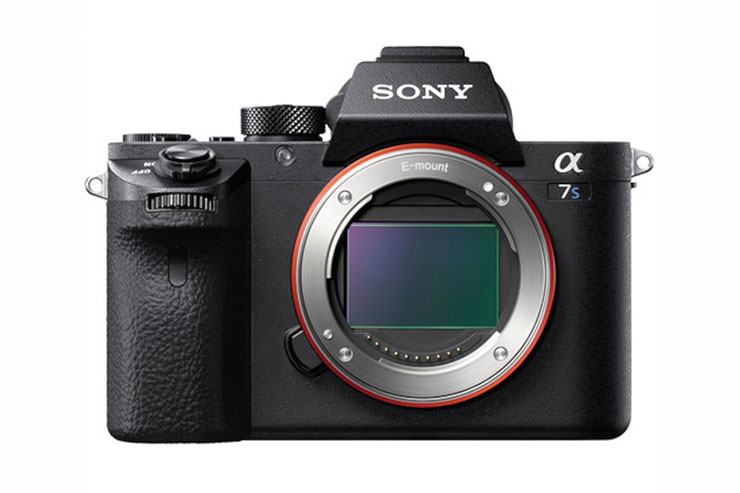 Sony A7s ii & Sony A7r iii
This Mirrorless Digital Camera from Sony offers ultra low light performance with an impressive blend of sensitivity, dynamic range, resolution, and speed to benefit a versatile multimedia workflow. Revolving around a full-frame 12.2MP Exmor CMOS sensor, the a7S II is capable of internal UHD 4K recording at 30 fps with full pixel readout as well as 1080p recording at up to 120 fps, all in the XAVC S format.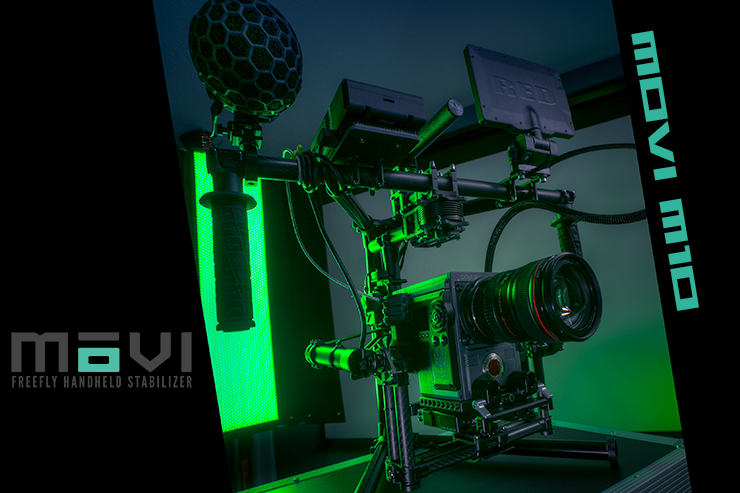 Mōvi M15 & M5
The ultimate 3-axis camera stabilizer continues to push the boundaries of what's possible with handheld camera movement. From weddings to indie features, the Mōvi gimbal will raise the production value on any project out there.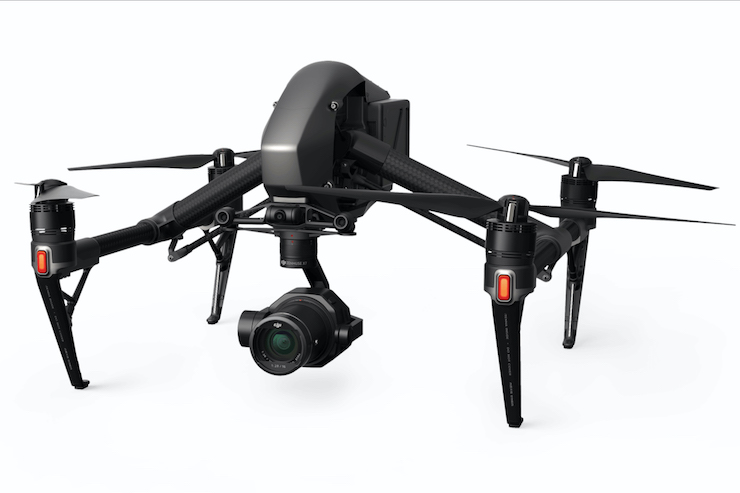 DJI Inspire 2 + X7
With 6K video resolution and a max flight time of 27 minutes, DJI Inspire 2 is ideal for Hollywood-grade professional filmmaking.
The Zenmuse X7 is a compact Super 35 camera with an integrated gimbal made for high-end filmmaking that delivers stunning resolution and image quality. Its compatibility with the Inspire 2 offers the best in next-level professional aerial cinematography. A 24 MP CMOS sensor rated at 14 stops of dynamic range preserves astonishing detail and offers both 6K CinemaDNG and5.2K Apple ProRes* with support for continuous RAW burst shooting at 20 fps and 24 MP stills.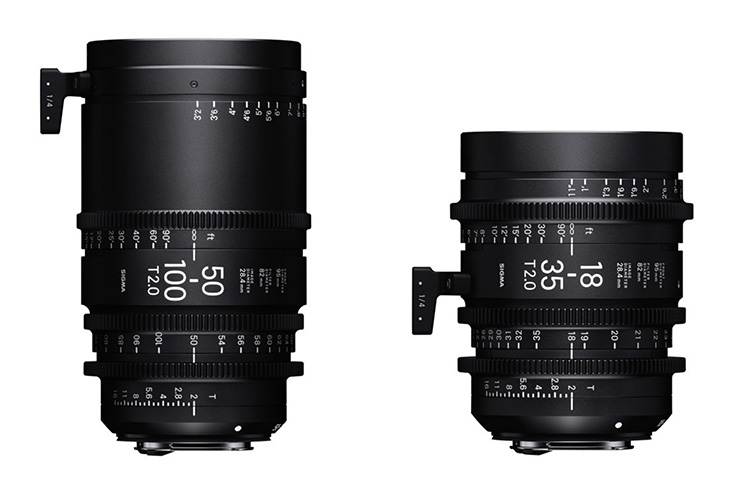 Sigma Cine T2 Cine Lens (18-35 & 50-100)
Sigma's High Speed Zoom Line offers T2 brightness throughout the zoom range and outstanding resolution ready for 6K-8K.  Furthermore, while offering the highest image quality in its class, these lenses combine top performance with superior compactness.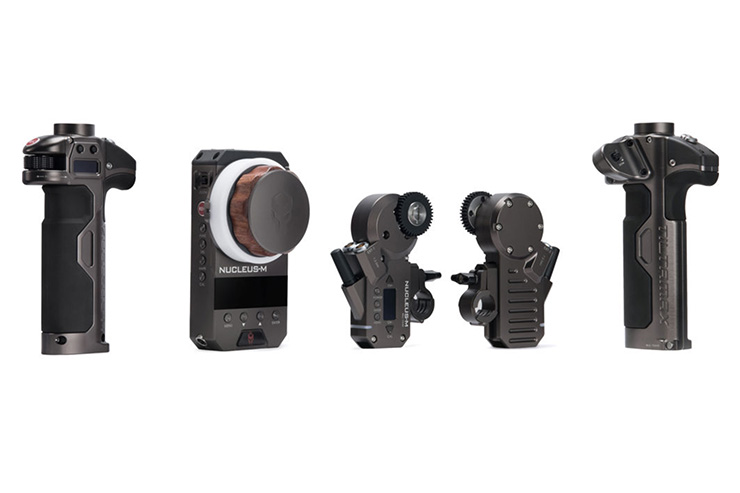 Tilta Nucleus M Wireless Follow Focus System
The Nucleus–M is a revolutionary wireless follow focus system. This 3 motor system allows for full control of focus, iris, and zoom on Cine lenses or compatible "cine-moded" DSLR lenses.  The system features a 1000′ transmission range with built-in wireless receivers, a FIZ hand controller, and two handgrips—one to control focus, and the other iris and zoom.  Ideal for 3-axis gimbals, shoulder mounts systems, and drone shoots.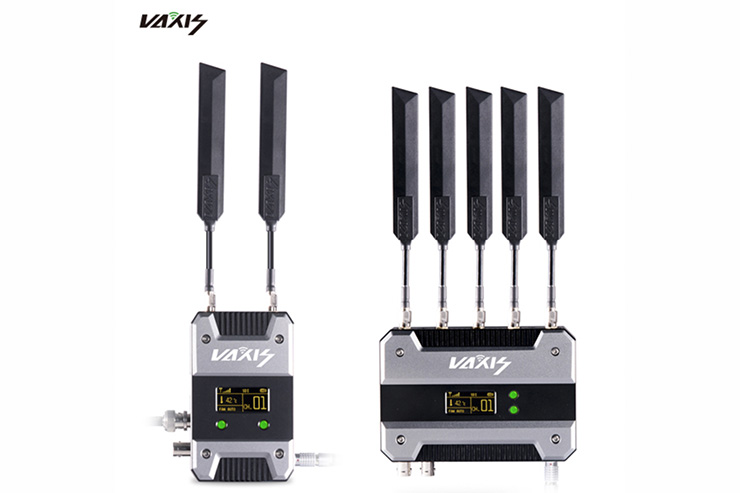 Vaxis Storm 1000+ Wireless Video Transmitter
The VAXIS STORM 1000FT+ Wireless HDMI/SDI Transmission Suite utilize today's most advanced wireless video transmission technology, which transmits broadcast-class and uncompressed 3G SDI/HDMI HD video signal transmitted with no compression and zero delay.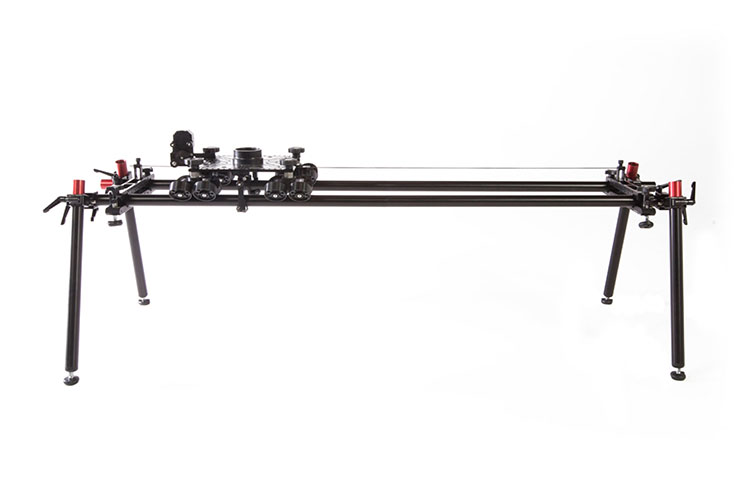 Kessler Shuttle Dolly
Delivers the latest innovation in camera dollies and finally provides filmmakers with the performance and versatility dollies in its class have always lacked. The Shuttle Dolly utilizes standard speed rail and can be operated manually or in conjunction with Kessler's motion control solutions – CineDrive, Second Shooter and Second Shooter Plus.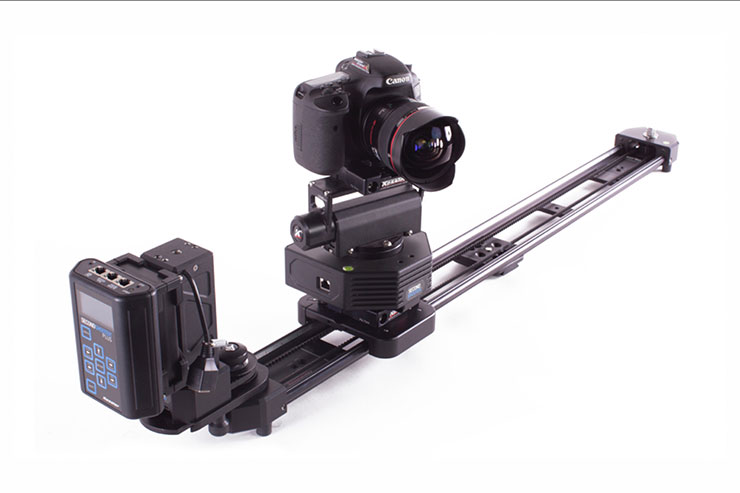 Kessler Second Shooter Plus
The Kessler Second Shooter Plus is a revolutionary motion control system that boasts a sleek and compact design, feature-rich operation and an incredibly intuitive user interface. Featuring 100% repeatable motion control for live-mode, looping, time-lapse and stop-motion applications.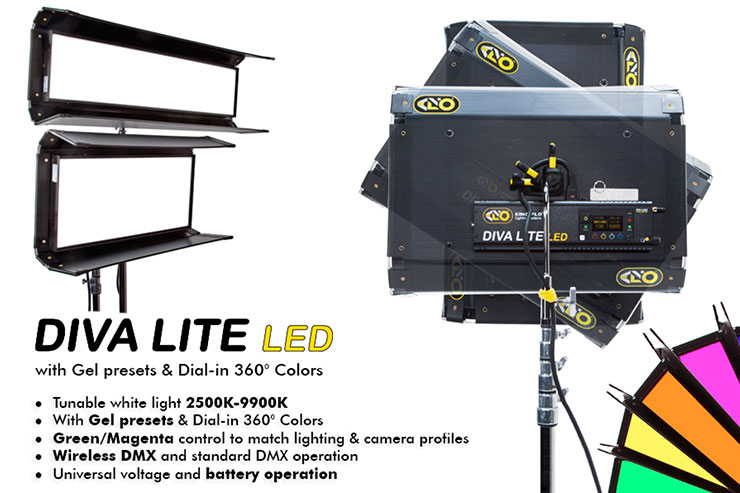 Kino Flo Diva-Lite LED 30 DMX
The Diva-Lite LED 30 DMX from Kino Flo combines a popular, time-tested form factor with the latest in LED technology. The light offers a high CRI of 95 and variable color temperature from 2700 to 6500K with magenta/green hue control to match the spectral curves on different cameras and other light sources on the set.  This light received the industry's most prestigious technology honor for Best of Show awards in video production lighting at NAB 2016.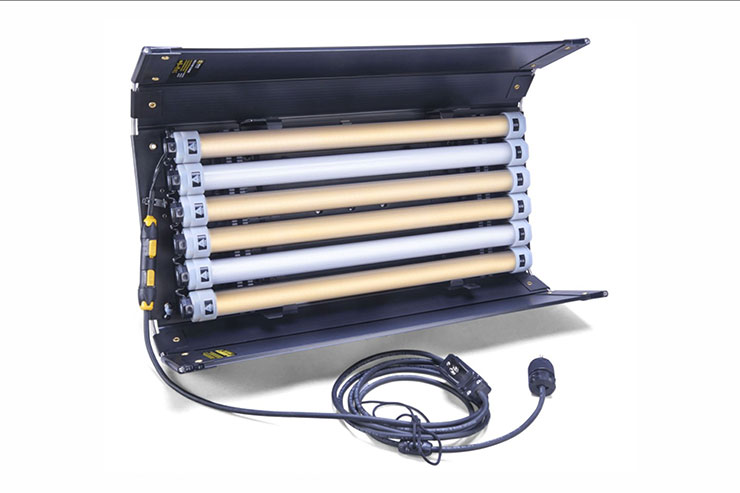 Kino Flo 6 Bank 4' with Quasar Science LED Tubes
Quasar Science LED Technology and Logistics provides advanced technology focusing on incandescent and fluorescent light bulb replication, the retrofitting of existing lighting instruments and large scale area lighting solutions. These lights are 95+ CRI and Flicker Free. Offering both dimmer compatible and direct technologies. Designed by Studio Electrical Lighting Technicians for use everywhere.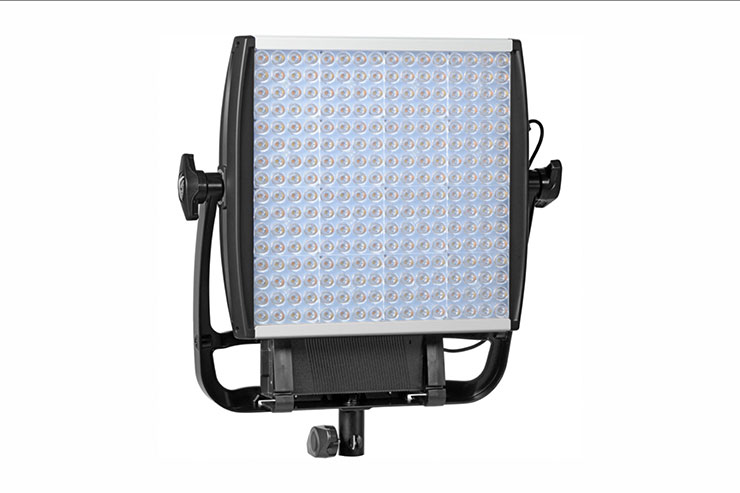 Litepanels Astra 6x 1×1 Bi-Color LED Panels (2x)
Litepanels continues to expand and enhance their formidable LED line with the introduction of the Astra 1×1 Bi-Color LED Panel that is 4x the brightness the original Bi-Color 1×1. As in previous versions of the 1×1 form factor, the Astra 1×1 variable tungsten to daylight color temperature with negligible color shift, 0-100% dimming and a universal (100-240 VAC) adapter.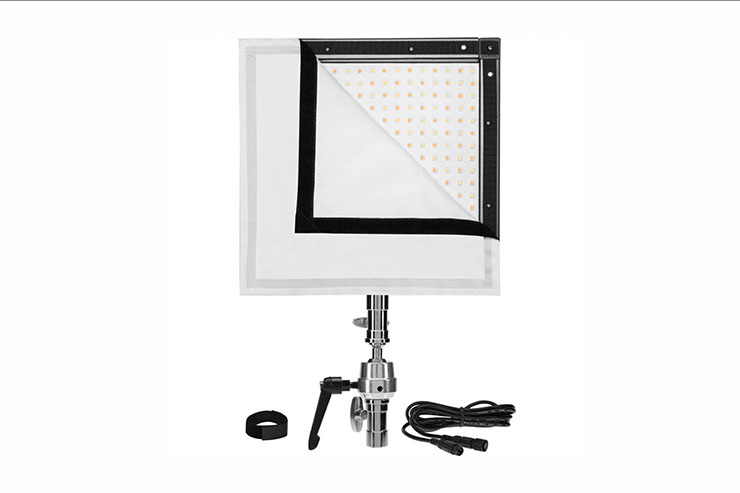 Westcott Flex Bi-Color LED Mat Cine Set (1 x 1')
The Flex Bi-Color LED Mat from Westcott is a unique 1 x 1′ array of LEDs that are housed within a 0.25″-thick pliable mat-like casing. Mold it into an arc for product photography for true "wrap-around" lighting or shape it into a cylinder for long thin highlights in reflective objects. The Flex will hold its form however you twist it thanks to integrated pliable wire in the frame, and its thin profile and lightweight design allows it to fit where most light sources simply can't, opening up a world of creative possibilities for car, plane or boat interiors. This specific light has a bi-color, 2800-6000K balanced design along with a high variable CRI rating of 95-98.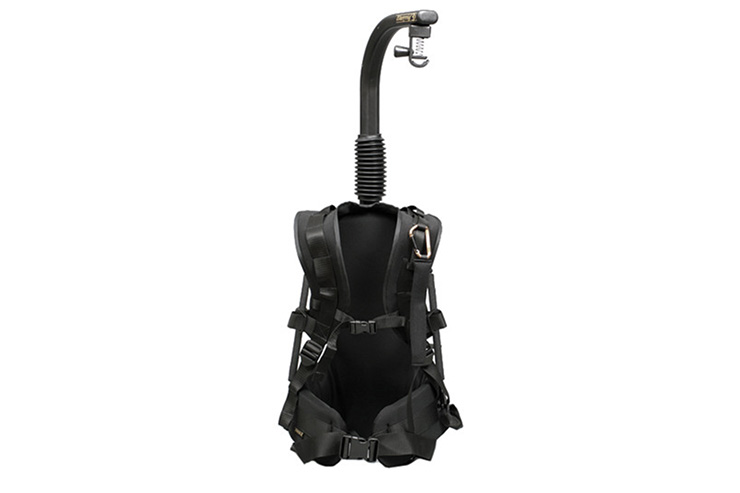 Easyrig Cinema 3 400N
The Easyrig is ideal for news broadcasts, sport events, documentaries, commercials or many other handheld situations where stability is crucial and where the freedom to move is essential.  The Easyrig portable camera support system gives you the speed and mobility of a handheld camera, while still achieving steady shots from the shoulder, the hip or even at knee level. The powerful suspension lines will easily accept the new lightweight digital cameras and the heavier professional camera systems.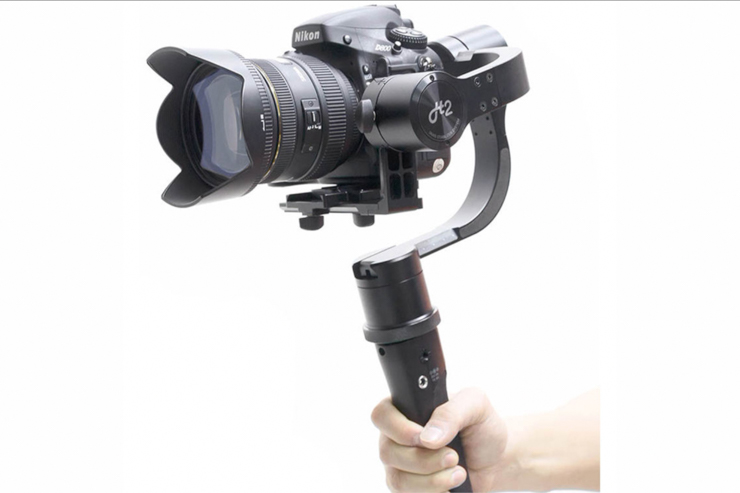 DJI Ronin SC & Pilotfly H2 3-Axis Handheld Gimbal Stabilizer
Capture stabilized handheld video footage with the H2 3-Axis Handheld Gimbal Stabilizer from Pilotfly. It supports mirrorless and DSLR cameras weighing up to 4.9 lb and delivers 3 axes of stabilization. The handle features an ergonomic design and a four-way joystick that provides for optimal motion control. A Li-Po battery is integrated into the handle that provides an operational runtime of up to 26 hours.
Canon 6D (2x)
The EOS 6D DSLR camera is the ideal tool for unlocking your creative vision. It features a 20.2 Megapixel Full-Frame CMOS sensor, a wide ISO range of 100-25600 for incredible image quality even in low light, and a DIGIC 5+ Image Processor delivers enhanced noise reduction and exceptional processing speed.
Lenses
We have a wide range of Canon L Series & Sigma Art Series lenses which use special optical technologies such as Ultra-low Dispersion UD glass, Super Low Dispersion glass, Fluorite elements, and Aspherical elements to truly push the optical envelope.
Microphones
We have a variety of shotgun, lavalier, cardioid microphones to best suit the project whether we are in studio or running and gunning. Sennheiser MKH416, Sennheiser ew 100 G3 lavalier system, Rode NTG-3, NTG-2, NT1-A, VideoMic X, & Videomic Pro (3x).